The examination
Do you remember that feeling of well-being you get when, on the beach, you let yourself be lulled by the sweet melody of the waves? Here, Scrusciu du Mari Design wants to bring into your home a pinch of that magic that only the sea can give, through the scents, colors and shapes of wood recovered on the Sicilian coasts. For this reason these creations do not undergo any chemical treatment, precisely to preserve their natural appearance.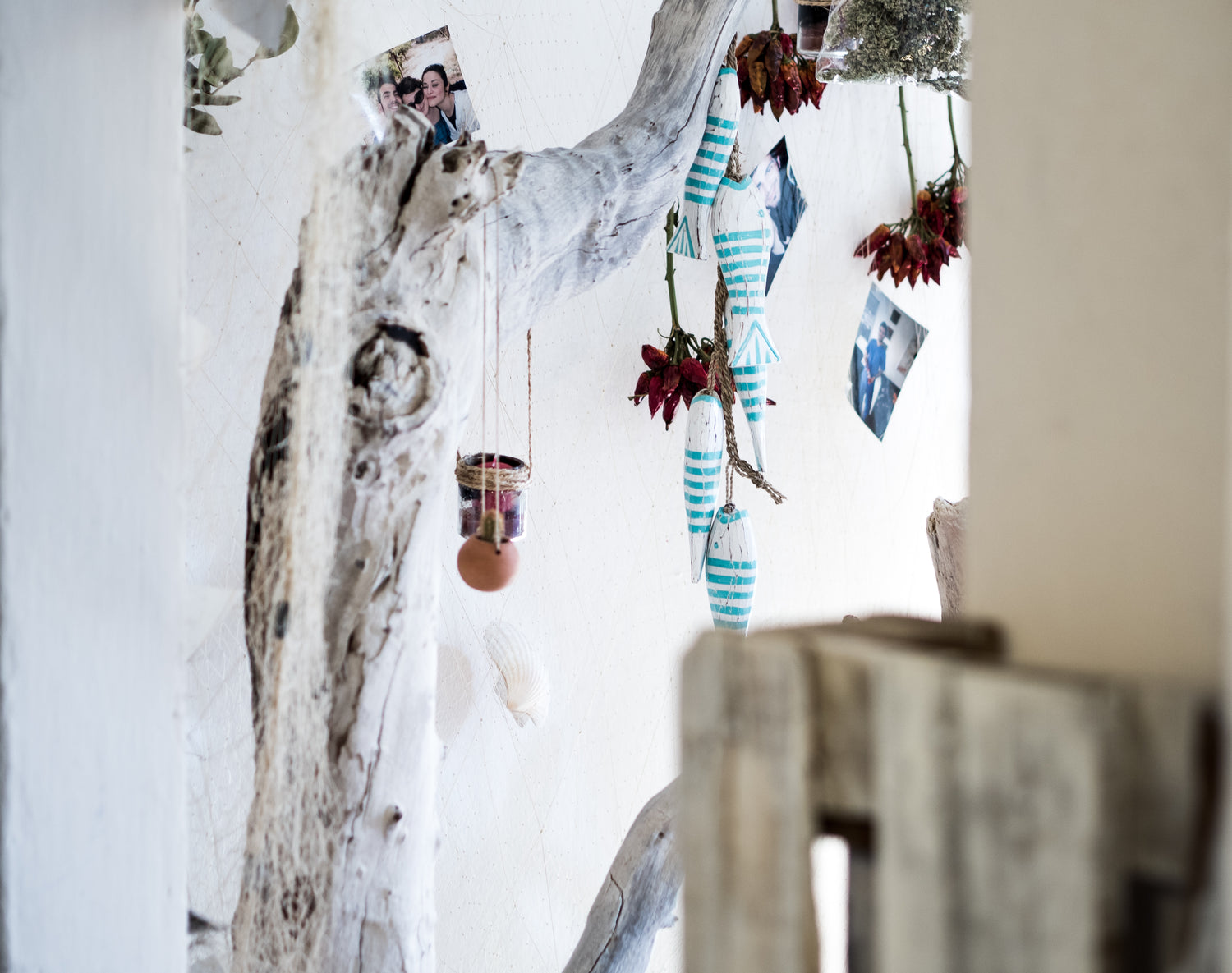 Nature is the true creator of these works because it knows how to give its primordial elements: The whitish color of the wood derives from the salt deposited by the sea, the sinuous shape has been smoothed by the wind and the lightness from the warm Sicilian sun that made dry. The only true merit of man is to find meaning in his forms.
These design objects can become your bookcase suspended on the wall or your lamp that reminds you of planets or other creations that imitate animals. Each trunk has its own name to underline its uniqueness and its story is told on a parchment that will accompany it in its new life.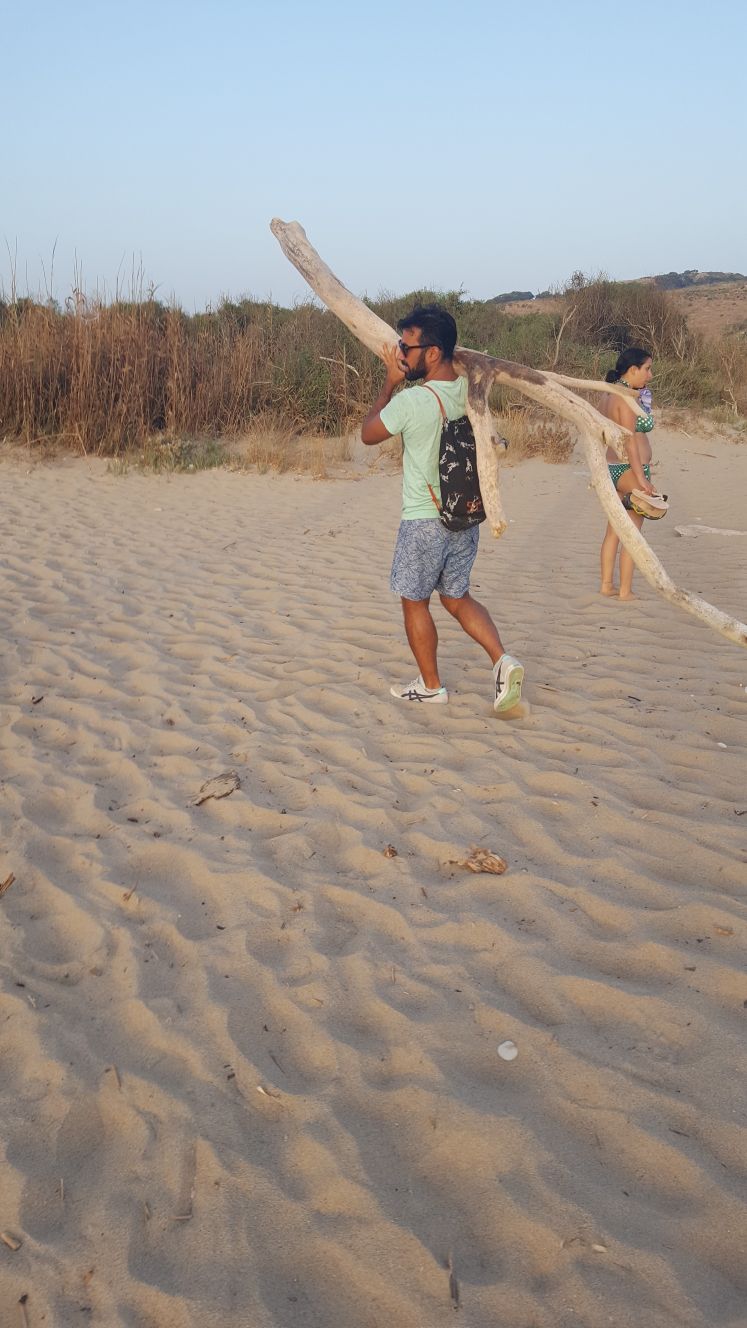 Who I am
Scrusciu du mari was born on a summer day, when, at sunset, I decided to take the trunk that I had been admiring on the beach for days with me to Bologna. I had just finished furnishing my house with recycled objects, the house was full, but I no longer wanted to stop giving a new life to the things around me. So I decided that I could continue to create, not for me but for you and for those who, like me, love nature in its wildest nature.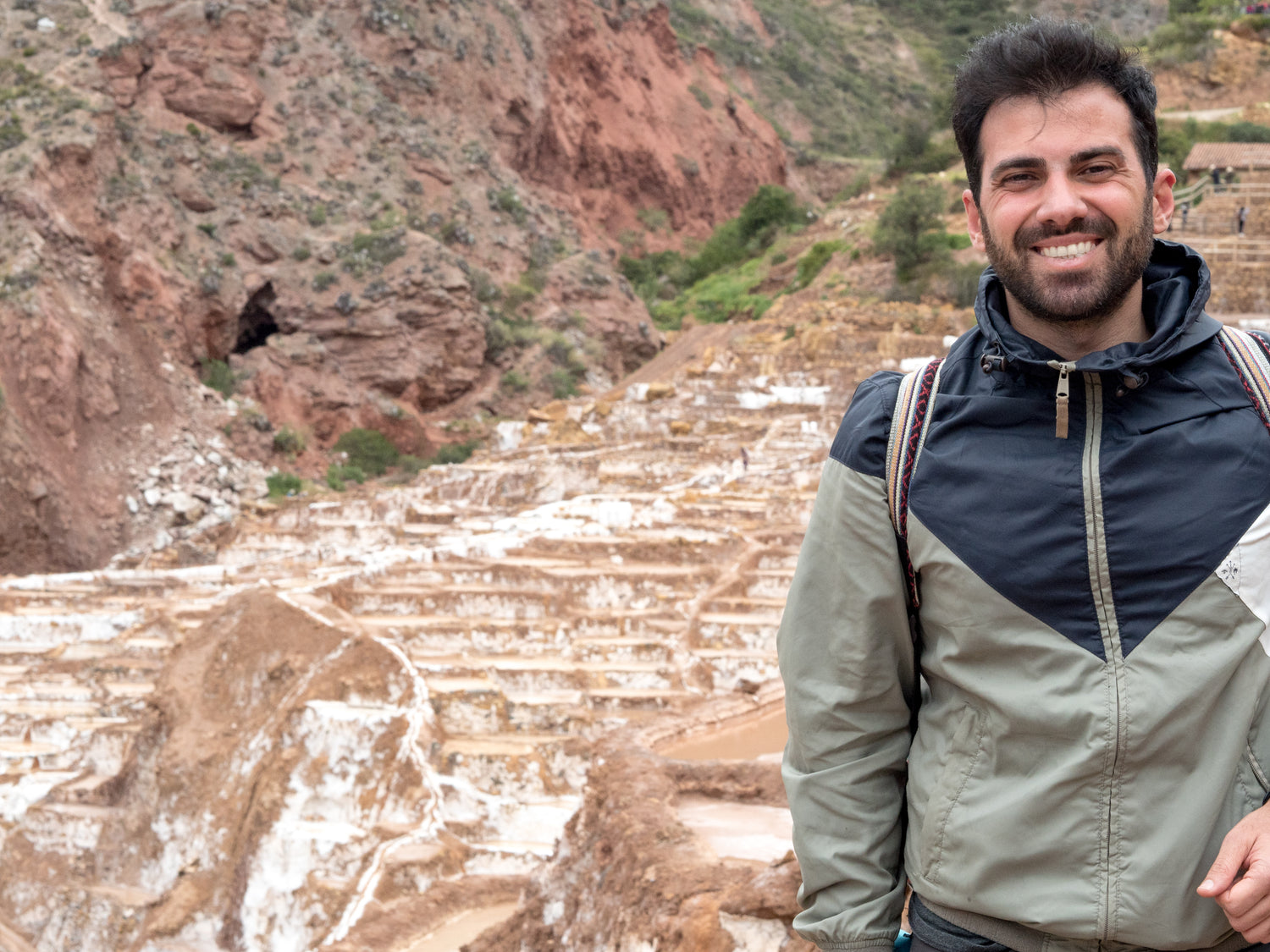 I am Matteo, born in 1984, Sicilian, engineer, photographer, solitary traveller, craftsman, orange maker, but above all the king of homemade jams and liqueurs.

I was born and raised in Ribera, a small town in the province of Agrigento, not far from the sea. I left my island in 2009, when I moved to Bologna to continue my studies in Automation Engineering.
Graduated with honors, I immediately start my career as an engineer but I discover, not long after, that this is not what I would like for my life.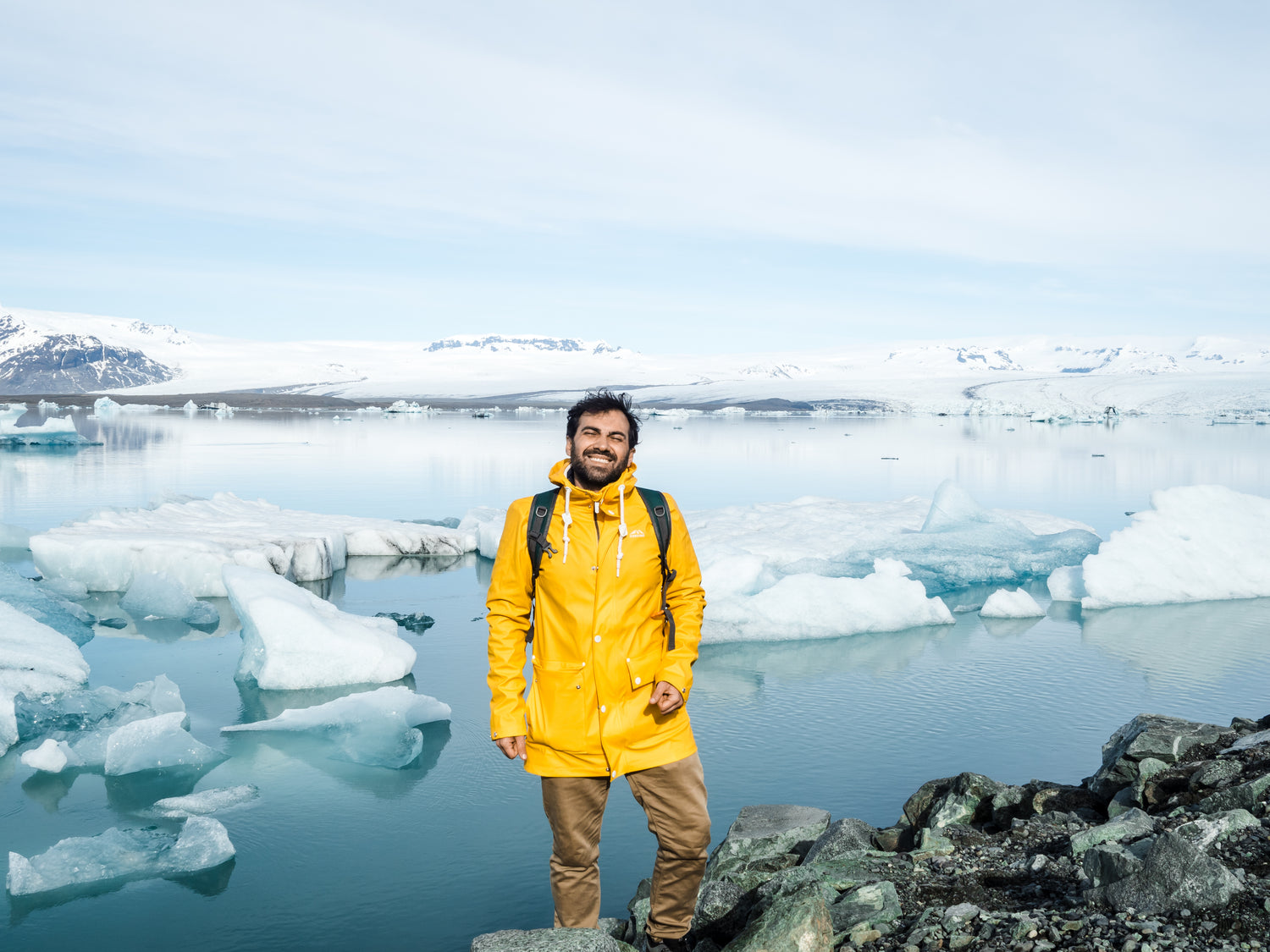 Meanwhile, having rented an apartment, I decide not to buy any furniture but to build them using pallets and wooden boxes. Thus began the love for interior design and DIY.
In 2017, during a holiday in Sicily, I decided that I would take with me to Bologna one of those trunks, all white, that were on the beach.
This is how it was born, Scrusciu du mari .
Currently it is not my daily job, I'm still an engineer who creates software for automatic machines but who, between one line of code and another, dreams of leaving that logical and rational world and dedicating himself full time to what makes him feel good: create objects together with the sea.
I have also decided to open a blog within Scrusciu du mari in which I won't talk about Scrusciu, but only about travel and photography! If you are curious, click here